The way it should be…
Always Fresh & Healthy
Always Top Quality
Always A Great Family Experience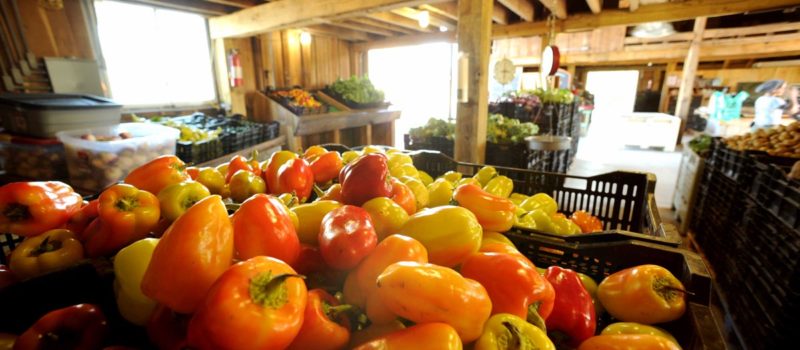 The Gorman Difference
We are exclusively a CSA farm, and only open to members throughout the harvest season. This means that, our primary focus is on the member experience and the highest quality crop production. (With Gorman, the CSA is not a fraction of what we do, it's all we do.)
We are a full operating vegetable farm. We grow up to 50 different crops and up to 100 varieties. We have been recognized for high rates of yearly CSA member retention. We have long term happy customers, who return year after year. We cherish our reputation and work hard to uphold it. We strive to create a phenomenal experience and value potential for our members.
It is important that you make a confident decision with your purchase. You should feel great knowing that OUR CSA works for YOUR lifestyle. We only want your business if it is good for you!
Your Gorman Farm CSA provides you with additional benefits of why people are joining a CSA program.
"Market Style Pickups" where you choose your produce from our farmer's market like displays.
Gorman CSA shares are not packed in a box.
Elite access to fresh and nutritious foods.
Diverse variety throughout the season.
Gorman Giving Back
Participating in the Gorman Farm CSA is not only providing the means for a farm in the neighborhood but it is also giving back to the community through Gorman's outreach program.
Any crops, not selected each week, are donated to The Howard County Food Bank and other local food pantries. (Our members don't feel badly if they can't make it from time to time or don't like certain vegetables that are offered.) Click here for more information.
Support a healthier lifestyle through a better diet.
Consistently stock your kitchen with high quality local food.
Members receive only our produce and not products from outside sources.
We grow everything we offer.
We offer everything we grow.
Support local agriculture.
I'm so so happy with Gorman's CSA program. I didn't expect to have so much high-quality organic produce for the price. I can't wait for the program to start again.
Strawberry boost was the BEST idea ever!! I made freezer jam and am still tasting "summer" even tho it's trying to be winter outside!
We have been subscribing to CSAs for 18 years (missed a few) now, and this Gorman provides the most quantity, highest quality, lowest price of any.
Gorman Farm has enriched our family's palate and kitchen in so many ways! My children eagerly search the chalk board listing for kale and clamor for kale chips! My 14-year-old son makes pickles on his own. Kohlrabi is a snack staple. Thank you for making it so easy for us to eat healthy food and actually see where it is coming from! We live 1.5 miles away from your farm, and I love that my suburban kids know their veggies so well! 🙂 Thank you for providing such rich value year after year for our family!
The quality of the organic produce provided by your farm is excellent. As soon as I turn down the dirt road to do my pickup at the end of a busy work week, I feel myself decompressing. I find such joy in seeing the mounds of produce in the barn and filling my bags with it! I also loved the strawberry boost this year. It was great to go out into the fields after being stuck in the office all day. The jam that I made from the strawberries brightens up a dark winter day.
Getting exposed to items I would not normally have purchased has broaden our tastes.