The way it should be…
Always Fresh & Healthy
Always Top Quality
Always A Great Family Experience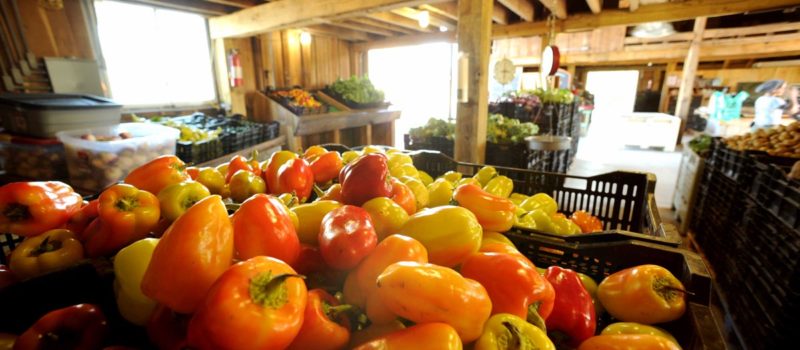 The Gorman Difference
We are exclusively a CSA farm, and only open to members throughout the harvest season. This means that, our primary focus is on the member experience and the highest quality crop production. (With Gorman, the CSA is not a fraction of what we do, it's all we do.)
We are a full operating vegetable farm. We grow up to 50 different crops and up to 100 varieties. We have been recognized for high rates of yearly CSA member retention. We have long term happy customers, who return year after year. We cherish our reputation and work hard to uphold it. We strive to create a phenomenal experience and value potential for our members.
It is important that you make a confident decision with your purchase. You should feel great knowing that OUR CSA works for YOUR lifestyle. We only want your business if it is good for you!
Your Gorman Farm CSA provides you with additional benefits of why people are joining a CSA program.
"Market Style Pickups" where you choose your produce from our farmer's market like displays.
Gorman CSA shares are not packed in a box.
Elite access to fresh and nutritious foods.
Diverse variety throughout the season.
Gorman Giving Back
Participating in the Gorman Farm CSA is not only providing the means for a farm in the neighborhood but it is also giving back to the community through Gorman's outreach program.
Any crops, not selected each week, are donated to The Howard County Food Bank and other local food pantries. (Our members don't feel badly if they can't make it from time to time or don't like certain vegetables that are offered.) Click here for more information.
Support a healthier lifestyle through a better diet.
Consistently stock your kitchen with high quality local food.
Members receive only our produce and not products from outside sources.
We grow everything we offer.
We offer everything we grow.
Support local agriculture.
I love that Gorman Farm is part of the community. Dave has charitably donated items to the local PTA (Gift Card to pick strawberries). Since the farm keeps the members up to date in the newsletter, you really feel like you are part of the experience, which makes the farm seem even more like a neighbor - even more than just when you drive by.
This experience was, from start to finish, fantastic! Enrollment was easy and the option for staggered payments of our account balance made it more doable. All of the communications and interactions with or from the farm were friendly and helpful. Pick-ups were well facilitated and both the variety and quality of the produce were exceptional.
I'm so so happy with Gorman's CSA program. I didn't expect to have so much high-quality organic produce for the price. I can't wait for the program to start again.
My family enjoyed the variety and superb freshness of Gorman Farm's produce. Picking up our share was one of the highlights of every week.
What a great experience! Easy to get to and to gather the food, great weekly newsletter!
Great way to push us to explore healthy new recipes and increase vegetable consumption