Embracing Earth's Natural Bounty and the Spirit of Local Community
WHAT WE DO
Connect our members to our farm by providing the best source of organic vegetables possible, While creating a unique farm experience for everyone.
Through our Community Supported Agriculture (or CSA) program we offer high quality fresh vegetables grown with organic methods. We deliver an educational, fun filled family experience with quality and consistency.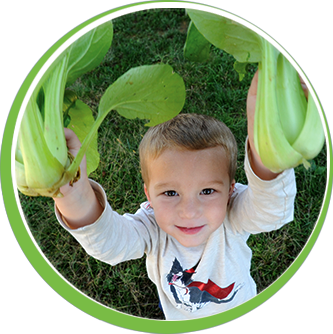 This is our 3rd year and I have been very happy with the CSA. The vegetables are much better quality (and taste) than the vegetables from the grocery store. I am looking forward to next year.
Gorman Farm has enriched our family's palate and kitchen in so many ways! My children eagerly search the chalk board listing for kale and clamor for kale chips! My 14-year-old son makes pickles on his own. Kohlrabi is a snack staple. Thank you for making it so easy for us to eat healthy food and actually see where it is coming from! We live 1.5 miles away from your farm, and I love that my suburban kids know their veggies so well! 🙂 Thank you for providing such rich value year after year for our family!
My family enjoyed the variety and superb freshness of Gorman Farm's produce. Picking up our share was one of the highlights of every week.
I came from years with another CSA. This was a far superior experience. Quality, quantity and price were top notch.
I'm so so happy with Gorman's CSA program. I didn't expect to have so much high-quality organic produce for the price. I can't wait for the program to start again.
Really have a great selection of high quality produce. I love the swap and overage table to enhance my experience and get more of the veggies/produce I use most often. Meet alot of nice people on pickup day and trade recipes or share helpful hints....it really feels like a community.