Embracing Earth's Natural Bounty and the Spirit of Local Community
WHAT WE DO
Connect our members to our farm by providing the best source of organic vegetables possible, While creating a unique farm experience for everyone.
Through our Community Supported Agriculture (or CSA) program we offer high quality fresh vegetables grown with organic methods. We deliver an educational, fun filled family experience with quality and consistency.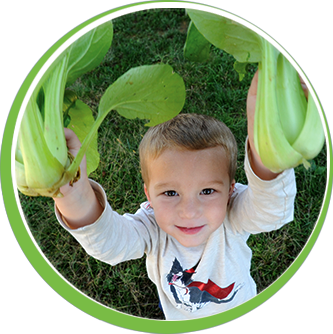 The foods are high quality and abundant.
I am so thrilled that I finally found an organic CSA! The quality could not be better - it really was superior to what I was buying at the store.
I came from years with another CSA. This was a far superior experience. Quality, quantity and price were top notch.
Coming to the farm every week provided not only a chance to get amazing produce, but a chance to see, feel, and smell the steps of creating delicious food.
I look forward to this each year! The produce is amazing. I love using the CSA program to teach my kids about supporting local farmers, the importance of eating healthy, and the fun that can be had in trying new foods.
Strawberry boost was the BEST idea ever!! I made freezer jam and am still tasting "summer" even tho it's trying to be winter outside!