Embracing Earth's Natural Bounty and the Spirit of Local Community
WHAT WE DO
Connect our members to our farm by providing the best source of organic vegetables possible, While creating a unique farm experience for everyone.
Through our Community Supported Agriculture (or CSA) program we offer high quality fresh vegetables grown with organic methods. We deliver an educational, fun filled family experience with quality and consistency.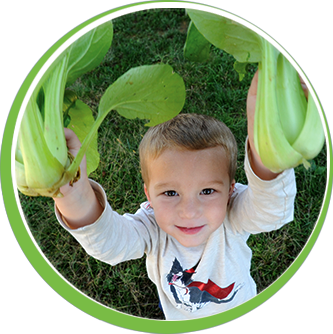 Hundreds - farm tomatoes alone are so different from store. I haven't enjoyed tomatoes in years until joining.
Really have a great selection of high quality produce. I love the swap and overage table to enhance my experience and get more of the veggies/produce I use most often. Meet alot of nice people on pickup day and trade recipes or share helpful hints....it really feels like a community.
We look forward to our weekly visits to the farm. We receive a generous variety of fresh, quality produce which is the foundation for many tasty meals. The newsletter helps us understand what goes on behind the scenes and the many challenges of growing food and taking care of the soil, while encouraging to try new vegetables us with recipes and preservation advice.
Gorman Farm has enriched our family's palate and kitchen in so many ways! My children eagerly search the chalk board listing for kale and clamor for kale chips! My 14-year-old son makes pickles on his own. Kohlrabi is a snack staple. Thank you for making it so easy for us to eat healthy food and actually see where it is coming from! We live 1.5 miles away from your farm, and I love that my suburban kids know their veggies so well! 🙂 Thank you for providing such rich value year after year for our family!
I love that Gorman Farm is part of the community. Dave has charitably donated items to the local PTA (Gift Card to pick strawberries). Since the farm keeps the members up to date in the newsletter, you really feel like you are part of the experience, which makes the farm seem even more like a neighbor - even more than just when you drive by.
Great way to push us to explore healthy new recipes and increase vegetable consumption