Embracing Earth's Natural Bounty and the Spirit of Local Community
WHAT WE DO
Connect our members to our farm by providing the best source of organic vegetables possible, While creating a unique farm experience for everyone.
Through our Community Supported Agriculture (or CSA) program we offer high quality fresh vegetables grown with organic methods. We deliver an educational, fun filled family experience with quality and consistency.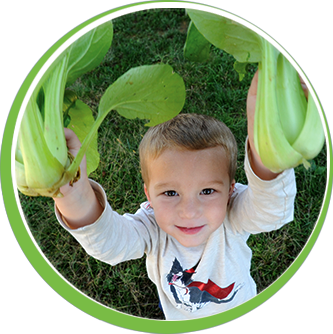 Getting exposed to items I would not normally have purchased has broaden our tastes.
My weekly visit to Gorman Farm gave me a respite from the chaotic environment that we seems to live in. I could leave chaos and enter the peace of the farm and enjoy picking out beautiful vegetables that my family would enjoy.
This experience was, from start to finish, fantastic! Enrollment was easy and the option for staggered payments of our account balance made it more doable. All of the communications and interactions with or from the farm were friendly and helpful. Pick-ups were well facilitated and both the variety and quality of the produce were exceptional.
Great way to push us to explore healthy new recipes and increase vegetable consumption
Really have a great selection of high quality produce. I love the swap and overage table to enhance my experience and get more of the veggies/produce I use most often. Meet alot of nice people on pickup day and trade recipes or share helpful hints....it really feels like a community.
My family enjoyed the variety and superb freshness of Gorman Farm's produce. Picking up our share was one of the highlights of every week.