Embracing Earth's Natural Bounty and the Spirit of Local Community
WHAT WE DO
Connect our members to our farm by providing the best source of organic vegetables possible, While creating a unique farm experience for everyone.
Through our Community Supported Agriculture (or CSA) program we offer high quality fresh vegetables grown with organic methods. We deliver an educational, fun filled family experience with quality and consistency.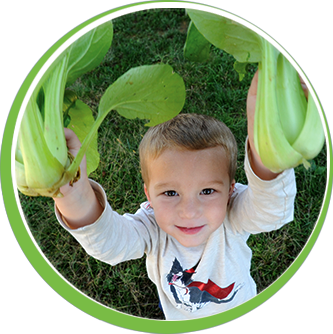 The foods are high quality and abundant.
I didn't anticipate how relaxing picking up the veggies would be. Everyone was always so friendly, and being in a barn is so much more soothing and relaxing than a grocery store.
I'm so so happy with Gorman's CSA program. I didn't expect to have so much high-quality organic produce for the price. I can't wait for the program to start again.
Awesome program. Love the freshness! Pickup is so easy. I like that we are able to pick our own vegetables and not be given a prepackaged box.
I love that Gorman Farm is part of the community. Dave has charitably donated items to the local PTA (Gift Card to pick strawberries). Since the farm keeps the members up to date in the newsletter, you really feel like you are part of the experience, which makes the farm seem even more like a neighbor - even more than just when you drive by.
Gorman Farms CSA is a wonderful experience. The picturesque setting coupled with the over abundance of a variety of produce makes the experience one I will gladly repeat year after year.