Embracing Earth's Natural Bounty and the Spirit of Local Community
WHAT WE DO
Connect our members to our farm by providing the best source of organic vegetables possible, While creating a unique farm experience for everyone.
Through our Community Supported Agriculture (or CSA) program we offer high quality fresh vegetables grown with organic methods. We deliver an educational, fun filled family experience with quality and consistency.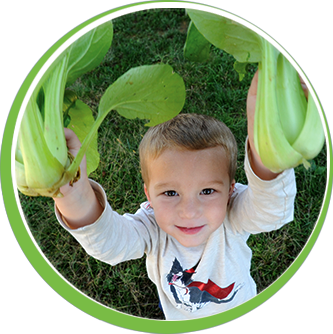 I am so thrilled that I finally found an organic CSA! The quality could not be better - it really was superior to what I was buying at the store.
What a great experience! Easy to get to and to gather the food, great weekly newsletter!
Really have a great selection of high quality produce. I love the swap and overage table to enhance my experience and get more of the veggies/produce I use most often. Meet alot of nice people on pickup day and trade recipes or share helpful hints....it really feels like a community.
I loved the whole concept of eating local farm food. Appreciating the time and effort that goes into food is a wonderful experience. Teaching my daughter that eating local can be exciting and delicious. Our experience has been wonderful!
Gorman Farm CSA offers beautiful produce grown with care using organic principles. We have enjoyed Gorman Farm CSA for 2 years and look forward to many years to come.
The foods are high quality and abundant.