Embracing Earth's Natural Bounty and the Spirit of Local Community
WHAT WE DO
Connect our members to our farm by providing the best source of organic vegetables possible, While creating a unique farm experience for everyone.
Through our Community Supported Agriculture (or CSA) program we offer high quality fresh vegetables grown with organic methods. We deliver an educational, fun filled family experience with quality and consistency.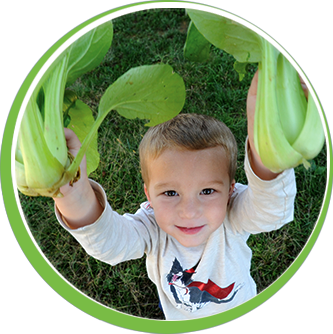 I love that Gorman Farm is part of the community. Dave has charitably donated items to the local PTA (Gift Card to pick strawberries). Since the farm keeps the members up to date in the newsletter, you really feel like you are part of the experience, which makes the farm seem even more like a neighbor - even more than just when you drive by.
Gorman Farm CSA offers beautiful produce grown with care using organic principles. We have enjoyed Gorman Farm CSA for 2 years and look forward to many years to come.
We look forward to our weekly visits to the farm. We receive a generous variety of fresh, quality produce which is the foundation for many tasty meals. The newsletter helps us understand what goes on behind the scenes and the many challenges of growing food and taking care of the soil, while encouraging to try new vegetables us with recipes and preservation advice.
My family enjoyed the variety and superb freshness of Gorman Farm's produce. Picking up our share was one of the highlights of every week.
The quality of the organic produce provided by your farm is excellent. As soon as I turn down the dirt road to do my pickup at the end of a busy work week, I feel myself decompressing. I find such joy in seeing the mounds of produce in the barn and filling my bags with it! I also loved the strawberry boost this year. It was great to go out into the fields after being stuck in the office all day. The jam that I made from the strawberries brightens up a dark winter day.
Gorman Farms CSA is a wonderful experience. The picturesque setting coupled with the over abundance of a variety of produce makes the experience one I will gladly repeat year after year.