Embracing Earth's Natural Bounty and the Spirit of Local Community
WHAT WE DO
Connect our members to our farm by providing the best source of organic vegetables possible, While creating a unique farm experience for everyone.
Through our Community Supported Agriculture (or CSA) program we offer high quality fresh vegetables grown with organic methods. We deliver an educational, fun filled family experience with quality and consistency.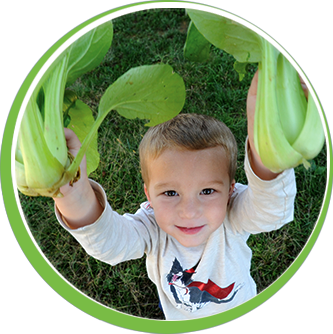 I love that Gorman Farm is part of the community. Dave has charitably donated items to the local PTA (Gift Card to pick strawberries). Since the farm keeps the members up to date in the newsletter, you really feel like you are part of the experience, which makes the farm seem even more like a neighbor - even more than just when you drive by.
I loved the whole concept of eating local farm food. Appreciating the time and effort that goes into food is a wonderful experience. Teaching my daughter that eating local can be exciting and delicious. Our experience has been wonderful!
Gorman Farms CSA is a wonderful experience. The picturesque setting coupled with the over abundance of a variety of produce makes the experience one I will gladly repeat year after year.
Hundreds - farm tomatoes alone are so different from store. I haven't enjoyed tomatoes in years until joining.
Awesome program. Love the freshness! Pickup is so easy. I like that we are able to pick our own vegetables and not be given a prepackaged box.
Getting exposed to items I would not normally have purchased has broaden our tastes.