Embracing Earth's Natural Bounty and the Spirit of Local Community
WHAT WE DO
Connect our members to our farm by providing the best source of sustainably raised vegetables possible, While creating a unique farm experience for everyone.
Through our Community Supported Agriculture (or CSA) program we offer high quality fresh vegetables grown with sustainable methods. We deliver an educational, fun filled family experience with quality and consistency.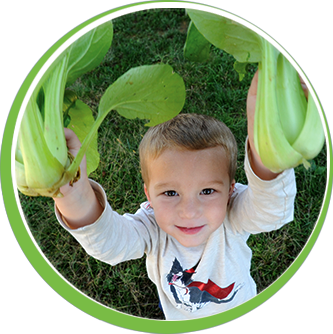 I'm so so happy with Gorman's CSA program. I didn't expect to have so much high-quality produce for the price. I can't wait for the program to start again.
We have been subscribing to CSAs for 18 years (missed a few) now, and this Gorman provides the most quantity, highest quality, lowest price of any.
This is our 3rd year and I have been very happy with the CSA. The vegetables are much better quality (and taste) than the vegetables from the grocery store. I am looking forward to next year.
I am so thrilled that I finally found a CSA! The quality could not be better - it really was superior to what I was buying at the store.
Gorman Farm CSA offers beautiful produce grown with care. We have enjoyed Gorman Farm CSA for 2 years and look forward to many years to come.
Hundreds - farm tomatoes alone are so different from store. I haven't enjoyed tomatoes in years until joining.