Embracing Earth's Natural Bounty and the Spirit of Local Community
WHAT WE DO
Connect our members to our farm by providing the best source of organic vegetables possible, While creating a unique farm experience for everyone.
Through our Community Supported Agriculture (or CSA) program we offer high quality fresh vegetables grown with organic methods. We deliver an educational, fun filled family experience with quality and consistency.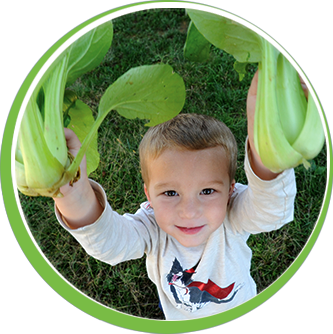 We look forward to our weekly visits to the farm. We receive a generous variety of fresh, quality produce which is the foundation for many tasty meals. The newsletter helps us understand what goes on behind the scenes and the many challenges of growing food and taking care of the soil, while encouraging to try new vegetables us with recipes and preservation advice.
My family enjoyed the variety and superb freshness of Gorman Farm's produce. Picking up our share was one of the highlights of every week.
The foods are high quality and abundant.
We have been subscribing to CSAs for 18 years (missed a few) now, and this Gorman provides the most quantity, highest quality, lowest price of any.
Awesome program. Love the freshness! Pickup is so easy. I like that we are able to pick our own vegetables and not be given a prepackaged box.
Getting exposed to items I would not normally have purchased has broaden our tastes.