Embracing Earth's Natural Bounty and the Spirit of Local Community
WHAT WE DO
Connect our members to our farm by providing the best source of organic vegetables possible, While creating a unique farm experience for everyone.
Through our Community Supported Agriculture (or CSA) program we offer high quality fresh vegetables grown with organic methods. We deliver an educational, fun filled family experience with quality and consistency.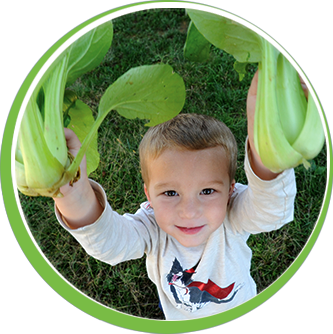 My weekly visit to Gorman Farm gave me a respite from the chaotic environment that we seems to live in. I could leave chaos and enter the peace of the farm and enjoy picking out beautiful vegetables that my family would enjoy.
We have been subscribing to CSAs for 18 years (missed a few) now, and this Gorman provides the most quantity, highest quality, lowest price of any.
My family enjoyed the variety and superb freshness of Gorman Farm's produce. Picking up our share was one of the highlights of every week.
This experience was, from start to finish, fantastic! Enrollment was easy and the option for staggered payments of our account balance made it more doable. All of the communications and interactions with or from the farm were friendly and helpful. Pick-ups were well facilitated and both the variety and quality of the produce were exceptional.
I'm so so happy with Gorman's CSA program. I didn't expect to have so much high-quality organic produce for the price. I can't wait for the program to start again.
I love that Gorman Farm is part of the community. Dave has charitably donated items to the local PTA (Gift Card to pick strawberries). Since the farm keeps the members up to date in the newsletter, you really feel like you are part of the experience, which makes the farm seem even more like a neighbor - even more than just when you drive by.